Autism Center Near Swisher, Iowa
Now Enrolling!
Stride's center-based ABA Therapy program for preschoolers helps prepare children with autism for kindergarten and beyond. We are thrilled to offer our services near Swisher, Iowa.
Autism Center Near Swisher, Iowa
Now Enrolling!
Stride's center-based ABA Therapy program for preschoolers helps prepare children with autism for kindergarten and beyond. We are thrilled to offer our services near Swisher, Iowa.
Our Board Certified Behavior Analysts near Swisher, IA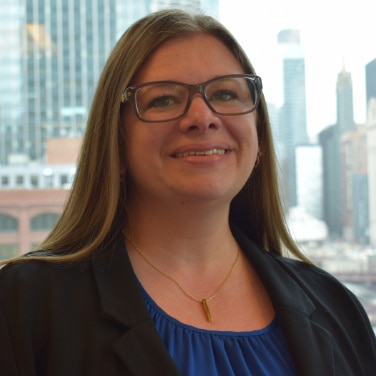 Dr. Ashley Whittington-Barnish, PhD, LCP, BCBA-D, NCSP
Clinical Director
Dr. Zijie Ma, BCBA-D
BCBA-D
Get Started with Stride Today
Learn how our centers for preschool children with autism can help your family.
ABA Therapy near Swisher IA
The genesis of Stride came from an intensely personal desire to assist people with autism. Our founder's sister lives with Rett Syndrome, a severe autism-related disorder. As they grew up together, he was able to clearly see the essential role that early therapeutic intervention and personalized care have in generating much needed opportunities for both independence and social engagement.
We meticulously designed our comprehensive full-day program for preschool-age children based on a careful examination of the most up-to-date autism therapy research. Our center specializes in attending to the particular needs of preschool children because that's where we know we can make the largest positive impact. The quicker your child gets the assistance they need the better they'll be as they move through life. By aiding them with intensive ABA therapy when they're young, we have the greatest probability of success in building a strong foundation from which they can grow and thrive.
Our Swisher, Iowa Autism Program
Stride's Program near Swisher, Iowa, is designed as a full-day experience for children between the ages of 2 and 6. A usual day at our center revolves around two core approaches:
One-on-One Therapy
At Stride, your child receives multiple hours of intensely focused attention configured just for them. To help reduce potential distractions and allow your child to get the most possible benefit from working with their therapist, we use thoughtfully-designed instruction areas.
These particular sessions let your child focus on personalized goals that will address their needs in an encouraging and productive manner. Stride's BCBAs can make a difference in a variety of areas, whether helping to bolster children's self-care capabilities and verbal and nonverbal communication skills, decreasing maladaptive behaviors, or addressing anything else pinpointed by the team and your family.
Group Activities
Socialization and communication tend to present some of the most difficult challenges for people with autism. To help meet these challenges head on, Stride provides children with the wonderful opportunity to interact and play with their peers in an environment that is simultaneously well controlled and refreshingly organic. As they partake in fun activities such as free play and art projects, the children are able to experience invaluable "teachable moments" that enhance their learning.
Our spacious playground areas are great for all kinds of group activities, and we incorporate circle time on a daily basis. With this group socialization and learning, our primary objective is to increase your child's overall readiness for school while providing them with the specific tools and ample practice needed to successfully develop positive relationships with their fellow classmates.
No time is wasted during our program, with each full day used to its fullest in addressing your child's needs. If you'd like to get a general idea of how a typical day at Stride is structured, please take a look at the sample schedule provided on Our Program page.
How Our ABA Therapists Can Help Your Child
Applied behavior analysis (ABA) therapy is central to our program because it has been thoroughly evaluated, and demonstrated to be efficacious for those on the autism spectrum. ABA begins with an in-depth assessment of your child so we can attain a clear understanding of the type and scope of their particular needs. Following the assessment, our team devises an individualized program and implements it fully in our safety conscious, enjoyable and pleasant setting. All of this serves to help your child improve their skills and avoid detrimental behaviors that can make life more difficult. We want nothing more than for your child to succeed both in school and in society as a whole.
If you believe that our program might be a good fit for your child, we'd appreciate the opportunity to speak with you. Please get started here, or call us at (515) 207-5251.