Autism Center near Olympia Fields, Illinois
Now Enrolling!
Stride's center-based ABA Therapy program for preschoolers helps prepare children with autism for kindergarten and beyond. We are thrilled to offer our services near Olympia Fields, Illinois.
Autism Center near Olympia Fields, Illinois
Now Enrolling!
Stride's center-based ABA Therapy program for preschoolers helps prepare children with autism for kindergarten and beyond. We are thrilled to offer our services near Olympia Fields, Illinois.
Our Board Certified Behavior Analysts near Olympia Fields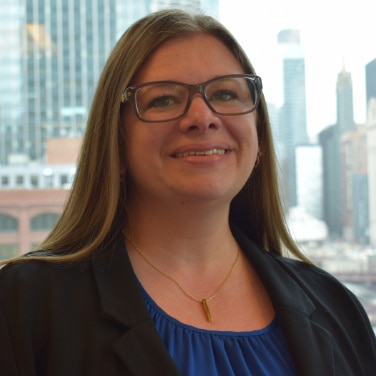 Dr. Ashley Whittington-Barnish, PhD, LCP, BCBA-D, NCSP
Clinical Director
Our Convenient Location near Olympia Fields, Illinois
18080 Wolf Rd
Orland Park, IL 60467
Get Started with Stride Today
Learn how our centers for preschool children with autism can help your family.
ABA Therapy near Olympia Fields
The creation of Stride stemmed from a deeply personal aspiration to help people with autism. Our founder's sister lives with Rett Syndrome, a severe autism-related disorder. While growing up together, he was able to openly see the critical role that early therapeutic intervention and personalized care have in producing essential opportunities for both social engagement and independence.
We carefully put together our all-inclusive, full-day program for preschool-age children based on an in-depth assessment of the most current autism therapy research. Our center specializes in addressing the unique needs of preschool children because that's where we know we can have the biggest positive impact. The sooner your child receives the assistance they need the better they'll be as they proceed through life's numerous stages. By assisting them with intensive ABA therapy when they're still young, we have the highest chance of success in establishing a robust foundation from which they can thrive and reach their fullest potential.
Our Olympia Fields, Illinois Autism Program
The Olympia Fields Program at Stride is meant to be a full-day experience for children that are between the ages of 2 and 6. A typical day at our center encompasses two central approaches:
One-on-One Therapy
Once enrolled at Stride, your child will receive numerous hours of focused interaction and attention designed for them specifically. We also use meticulously-planned instructional areas to help minimize possible distractions and enable your child to obtain the most benefit from working with their skilled therapist.
These specific sessions allow your child to concentrate on individualized goals that will manage their needs in a thoughtful manner that is both productive and reassuring. Our wonderful Board Certified Behavior Analysts (BCBAs) can have a significant impact in a multitude of areas, whether helping to enhance children's self-care capabilities and verbal and nonverbal communication skills, reducing unsuitable behaviors, or working on anything else indicated by either our team or your family members.
Group Activities
Communication and socialization often produce some of the most arduous challenges for individuals with autism. As a means of helping confront these challenges productively, we give children in the program the chance to engage with their peers in an inspired and well regulated environment. As they participate in fun and exciting activities like art projects and free play, the children also go through vital "teachable moments" that benefit their overall learning.
Our expansive playgrounds are perfect for all types of group activities, and we hold circle time each day. With this group-based socialization and learning approach, our main goal is to boost your child's overall preparedness for school while providing them with the tools and in-depth practice required to successfully develop and maintain beneficial relationships with their fellow classmates.
We have made certain that no time is poorly spent during our program, with each and every full day used to its absolute limit  in addressing your child's needs. If you are interested in understanding how a standard day at Stride is structured, please view the sample schedule found on Our Program page.
How Our Olympia Fields ABA Therapists Can Help Your Child
Applied behavior analysis (ABA) therapy is fundamental to our program because it has been painstakingly evaluated, and demonstrated to be beneficial for those on the autism spectrum. ABA starts with a thorough evaluation of your child so we can achieve an understanding of the type and extent of their specific needs. Once the assessment has been completed, our team generates an individualized program and puts it to full use in our safety minded, fun and welcoming setting. All of this works to help your child improve their skills and forego maladaptive  behaviors that can end up making life more challenging. Nothing would make us happier than for your child to succeed both in the classroom environment and in the broader world around them.
If you think that our program may be a promising option for your child, we'd welcome the chance to speak with you. Please get started here, or call us at (312) 554-5578.